Desktop Client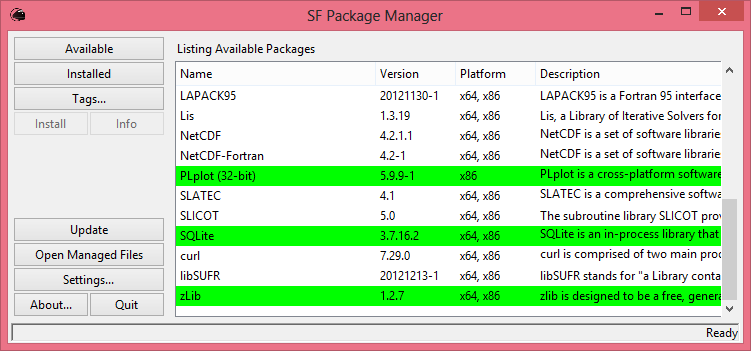 The Desktop Client manages packages on the user's desktop machine easily and efficiently. With the client, the user may:
Install Packages
Remove Packages
Search Available Packages
Update Installed Packages
The client automatically handles package dependencies. In cases where one package may rely on the existence of another, the manager will automatically install any other necessary packages.
Users running Windows XP or Vista who receive an error concerning a missing DLL may need to install the Microsoft Visual C++ Redistributable, available from Microsoft directly.
The ability to download and install packages requires the user to have an existing account with the Simply Fortran Package Server. Register on the Sign Up page.