Desktop Client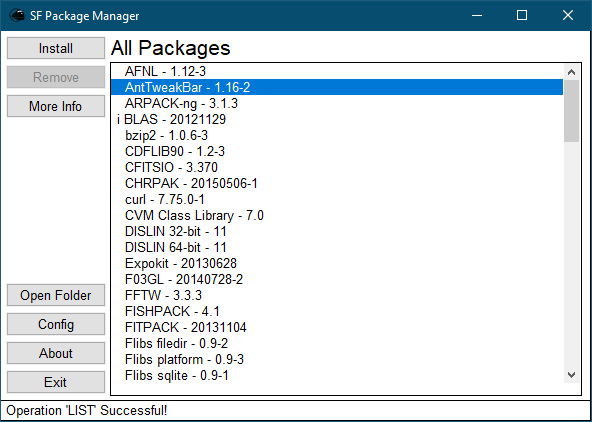 The Desktop Client manages packages on the user's desktop machine easily and efficiently. With the client, the user may:
Install Packages
Remove Packages
View Available Packages
Update Installed Packages
The client automatically handles package dependencies. In cases where one package may rely on the existence of another, the manager will automatically install any other necessary packages.
The Desktop Client, as of 1.99, will work on Windows XP through 11.
NOTE: The 1.99 beta client is not compatible with version 1.6 or earlier. Users will need to reinstall all packages for the client to track their installation going forward.
The ability to download and install packages requires the user to have an existing account with the Simply Fortran Package Server. Register on the Sign Up page.